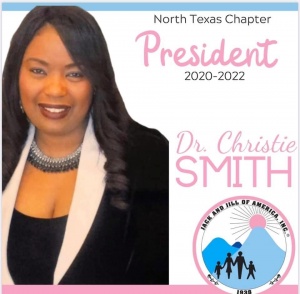 Greetings from the North Texas Chapter!
Welcome! We invite you to explore our website and to learn more about our tradition of impacting the lives of children in North Texas since 1998. Take a glimpse into the many inspiring ways our mission of youth leadership and development, dynamic programming, and philanthropic giving serves others in our community. 
We're shaping a legacy of leadership and service through enriching, engaging, and inspiring programming for children aged 2-19. 
We Invite You to Discover the Beauty of North Texas
Bold Beautiful Mothers
Excellence in Leadership
Authentically Values Centered
Uniquely Unified in Our Mission
Totally Dedicated to All Children
Yielding a Better Tomorrow

The North Texas Chapter of Jack and Jill of America, Inc. was established as a provisional group of Jack and Jill of America, Inc. in 1997 and voted into chapter status in July 1998 at the 60th National Convention in New York City, New York. Our chapter was officially installed on October 24th, 1998 in a ceremony at historic Hubbard Hall on the campus of Texas Women's University in Denton, TX. 
Denton (76206, 76027, 76210, 76202, 76203, 76204, 76208, 76209), Carrollton (75067), Aubrey (76227), Pilot Point (76258), The Colony (75056), Coppell (75006, 75019, 75063), Lewisville (75029, 75057, 75067, 75077), Flower Mound (75028, 75022, 75027), Krum (76249), Lake Dallas (75065), Lantana (76226), Cross Roads (76227), Shady Shores (76205, 76208), Hickory Creek (75065), Double Oak (75077), Trophy Club (76262), Highland Village (75077), Valley View (76272), and Gainesville (76240, 76241)