Our National Organization
Jack and Jill of America, Inc.
Jack and Jill of America, Inc. is a 501 (c) (4) organization of women that focuses on the enhancement, development and nurturing of family, education, community, civic and social values in African-American children. Founded in 1938 in Philadelphia, Pennsylvania, the current organization consists of more than 230 chapters across the United States, with more than 10,000 members. As a non-profit family organization of mothers of children between the ages of 2 and 19, the organization dedicates its resources to improving the quality of life for all children
Our Chapter History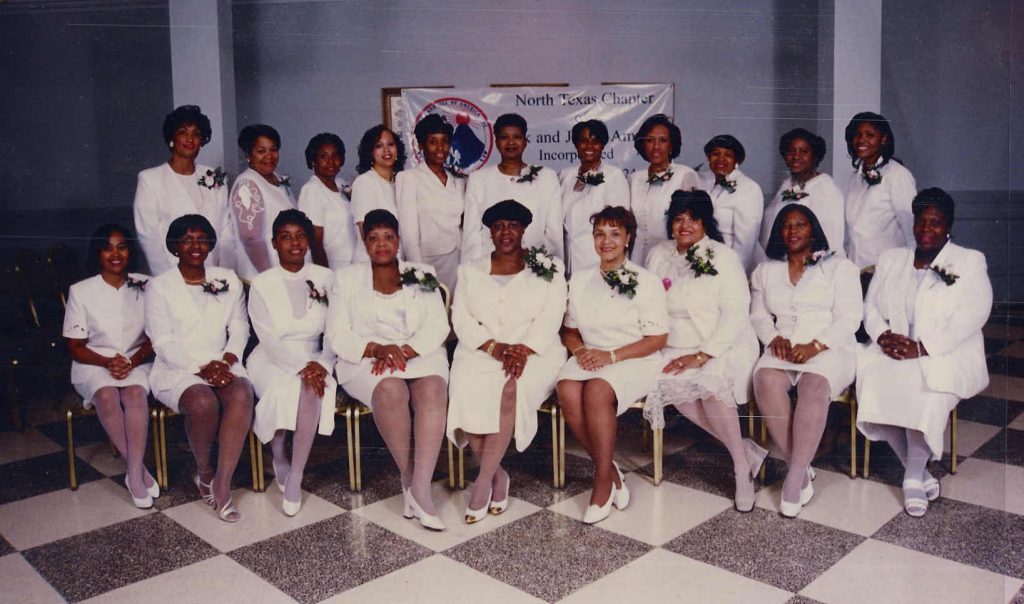 North Texas Chapter
The North Texas Chapter of Jack and Jill of America, Inc. was established as a provisional group of Jack and Jill of America, Inc. in 1997 and voted into Chapter status in July 1998 at the 60th National Convention in New York City, New York. Our Chapter was officially installed on October 24, 1998 in a ceremony at historic Hubbard Hall on the campus of Texas Women's University in Denton, Texas. Each January, we observe Founders' Day which not only celebrates the lives of Marion Stubbs Thomas and Louis Truitt Jackson Dench, the two women who formulated the idea for Jack and Jill of America, Inc., but also the eighteen local mothers who saw the need and benefits that could result from a Jack and Jill of America, Inc. Chapter in North Texas. It is these pioneering women who laid the foundation for our organization that continues to serve families living in Coppell, Flower Mound, Highland Village, Lewisville, Lake Highlands and other cities in Denton County.
Consistent with the principles upon which Jack and Jill of America, Inc. was founded, the North Texas Chapter consists of mothers who nurture our children through active participation in educational activities, community service projects, legislative advocacy and philanthropic giving. As stated by the famous aphorist, George Santayana, "a child educated only at schools is an uneducated child." Thus, we seek to educate the whole child through a comprehensive medium that stimulates their growth and development while also enhancing their ability to be self-sufficient. By providing our children an education in a wide variety of subjects, we help mold them into the next generation of leaders that will serve our community on the local, state and national level, professionally, politically, and socially.
Community action and philanthropic giving are the cornerstones of our organization. Each year, the North Texas Chapter leads its members in a variety of service projects to benefit our local, state and national communities. Some of our local charities are Community Partners of Denton County and Cumberland Presbyterian Children's Home; however, we seek to provide assistance wherever it is needed.